SPECIALITY GIFTS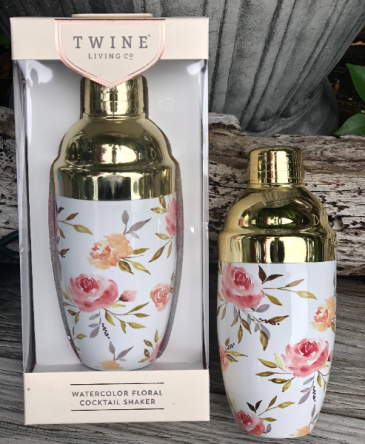 Watercolor Floral Cocktail Shaker by Twine Living
16 oz. Floral Cocktail Shaker
Crafted in a gold-plated stainless steel, and finished in an artful design, this shaker is an elegant addition to any home. Delight guests with hand-crafted cocktails all year long. Holds 16 ounces. Petals & Vines gift wrap all gifts in stylish custom giftbags with tissue and enclosure card.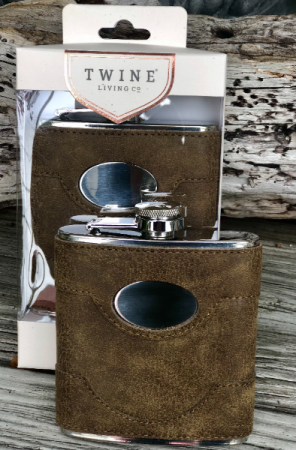 Bootlegger Flask by Twine Living
6 oz. Flask
Inspired by the prohibition-era, this bootlegger flask holds 6 ounces of your favorite moonshine. Made of stainless steel and Faux Leather. Petals & Vines giftwrap all gift items in stylish, custom giftbags with tissue paper and an enclosure card.